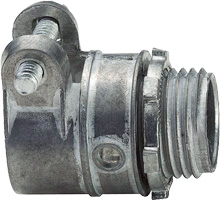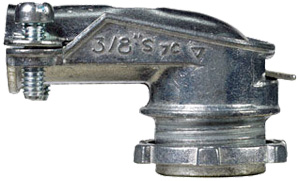 Squeeze type flexible metal conduit connector:
conector recto hermetico
*Connecting the flexible conduits to electrical boxes, enclosures
and machineries housings.
conector recto hermetico
Straight or Elbow
Related Products:
For Braided Flexible Conduit System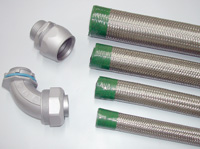 Braided Flexible Metal Conduit System is widely used to counter mechanical stress and is highly flexible, and it is resistant against tensile stresses and transverse pressure.

Braided flexible conduit also offers excellent protection against hot metal particles, and immunity from electromagnetic interference. Braided flexible steel conduits are most suitable for use in Hazardous Locations, industrial environments and high temperatures wiring applications.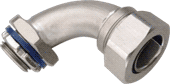 Stainless Steel Liquid Tight Fittings for corrosion environment