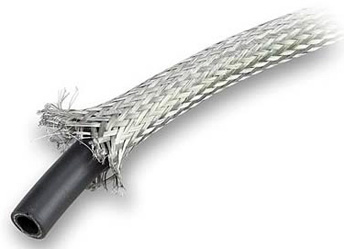 Hose Covers, Hose Sleeves, Tube-Braid

Hose Cover Material: Stainless steel
Hose Cover Finish: Natural

Tube-Braid is easy to install and is the most cost-efficient way to customize any engine modification. Tube-Braid is available in stainless steel in various sizes to match any engine compartment. These hose covers simply slip over existing hoses and wires, giving them an expensive, professional look.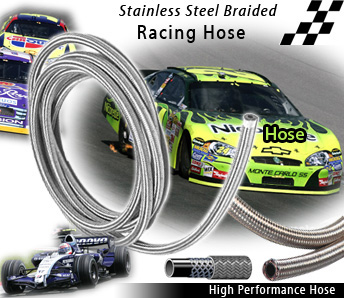 High Performance hose for motor sport racing cars is the best choice for your race car oil, fuel, and coolant supply lines. Racing Hose Size: -4 , -6 , -8 , -10 , -12, -16, -20 AN
Stainless Steel wire Braided Racing Hose